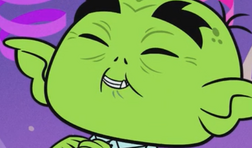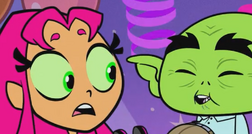 Beastold is Beastboy's grandfather and the on-and-off main antagonist in the fifth season episode Tamaranean Love and the sixth season episode Grumpy Young Titan.
Beastold came to visit his grandson and immediately falls in love with Starfire with the idea of marrying her...
He was voiced by Greg Cipes who also voiced Beastboy.