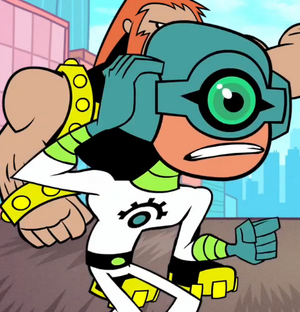 See-More is a villain in Teen Titans Go
He is a camper in Total Drama Titan. He was eliminated in episode 4, Dodging your way to Victory. But before he left he told Jinx that he likes her.
Trivia
It is revealed that he had a crush on Jinx.
In the episode A New H.I.V.E. Member, it is revealed that See-More is sad because he didn't get a girlfriend, Jinx.
Ad blocker interference detected!
Wikia is a free-to-use site that makes money from advertising. We have a modified experience for viewers using ad blockers

Wikia is not accessible if you've made further modifications. Remove the custom ad blocker rule(s) and the page will load as expected.